Good Stuff Saves You Time,
Saves Money, Saves Effort
and Avoids Painful Mistakes
We may be different and have different tastes and ideas--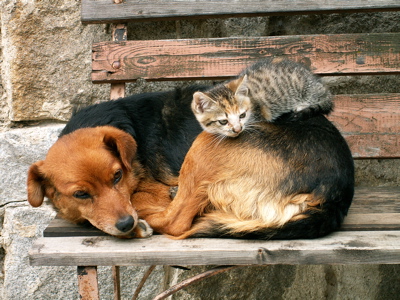 But we all know a good deal when we see it - and everyone loves to share with friends.

All the Good Stuff has been researched and tested by myself or the Good Fortune community.

Some are FREE and most are guaranteed.

As much as I recommend these resources, I don't accept responsibility for any business you conduct, purchases you make or relationships you may initiate with anyone listed here.
These are all quality finds at very good prices. Products come with a guarantee.

Another word of caution: companies, listings and offers may become inaccurate over time. Please let me know immediately at Cheryl-Contact if you discover something different, or that we would all want to know.
I may receive compensation on some items and services listed for referrals. That is their "thank you" and a benefit of web referrals. It's also a much appreciated "thank you" from you to me, using the products and services, helps support my site. Doing good, doing good is a good idea!
I DO NOT recommend any service or product solely for receiving a commission. ** Means I currently use and love this service, vendor or product.
Find: Business Services; Web Sites of Authors - books, products and services. Web sites for business services, and community service sites.
Find what you're looking for - save time researching and avoid making a costly mistake. Check these out first.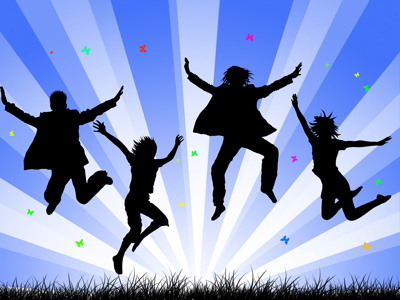 The best doesn't really cost more - getting what you need and want is priceless! If you find a better deal - let us know!
GREAT TIPS, FUN STUFF and INFO
"Did you know…."
Have you ever locked your keys in the car?
Does your car have the clicker or remote keyless entry fob? Are the spare keys at home? Call them at home on their cell phone from your cell phone.
Hold your cell phone about a foot from your car door and have the other person press the unlock button, near their mobile phone. The "beep-tone" will unlock your car door via the cell phone.
(Web Wisdom)
Fun, inspiring, informative and worth a peek!
Need a smile? Try this: Springtime flowers.
You get a BLACK page.
Click your mouse anywhere (& everywhere) on the page & see what happens! Better yet, click (hold down) & drag your mouse over the black page... Enjoy!!

Amazing "mind-blindness" in action: The 100 Top April Fool Hoaxes of All Time

What do you do - just for the fun of it? Here's an idea that everyone enjoyed.
Frozen in Grand Central Station

Money an issue? Resolve it with a new mind-set.
Which one of these "money-mind movies" relaxes and inspires you?
This music video lifts your spirits and plants "wealthy" images in your mind. Enjoy global wealth, an Italian solo and calming uplifting music.
Or try this catchy tune in English, and more global money images:
Yes, it's silly - so, how do you feel? Playful? That's a good thing. Watch it every day.
Music helps the images to slip into the subconscious, and the images make a bigger impact. You'll know it's working when you see the images and hear the tune throughout the day.
Which do you prefer? Use that one!

A Vision Board works like a billboard on your subconscious. Images of what you want to include in your life become imprinted and soon you accept them as "part of your reality." You "resonate" to what you are around - if you want more money to "just show up" - try these video images and music to imprint a positive feeling and open mind (often replacing fear or anxiety.)
Affirmation Money Video and money images: "Money is what I want..."
Same money images with rousing marching music – happy 1 minute affirmations – "Become a money magnet."

HOW ADVERTISING WORKS Here are two delightful "train station" staged events - by advertisers who want your business and to win you over. Once you are smiling and happy, you are open to receive new information. It's easy to like a company doing fun things, isn't it? Use that same principal to shift your mood -- and then associate it with what YOU want more of. You can't argue with success - why not enjoy it?
400 dancers and 10 hidden cameras in Liverpool Street Station by TMobile.
This one in a Belgium train station is to The Sound of Music --by VTM.
Music, dance and fun elevates your mood. Why not use that same formula for yourself? Feeling light and happy? Create a Vision Board and associate that feeling with what you want by Focusing on it - health, wealth or wisdom - your choice.
Favorite Links are researched Web Sites that offer Good Stuff, Value and Good Fortune: Living Healthy, Wealthy and Wise.
Our Favorite Links offer great information and FREE e-zines, articles and reports - all on topics of Health, Wealth & Wisdom and Good Fortune.
Ezine and Newsletter Services.
Would you like to receive announcements about newsletters on a variety of subjects without having to search for it?
Click here.
Give New-List a try - it is a service to announce new-lists or newsletters. New-List is Free, allowing you to select between 20 different categories of special interest to you, so that you only get the New-List (newsletter) announcements that are relevant to you.

There are over 9,000 Email Newsletters, by category. New-List saves you time, and allows you to zero in on only the new-list announcements that you want to know about. Then check-out the ones that interest you. Sign up today.


Save time, save effort and save money. Start with proven and tested products, sites and services.
The best deals come from friends referring friends.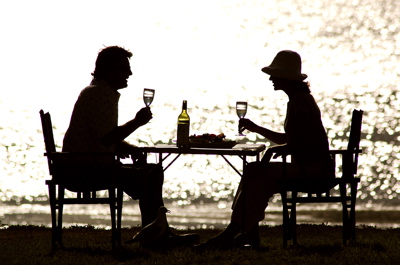 We all know something of help to another – share it here.
Do you know of a great resource, site or service that you use or offer? E-me (contact page) and we'll add it here.
GREAT Business Services - All with Guarantees
1.) Build a Web Business at Solo Build It!

2.) Need a logo? Business Cards? Stationary? Try the LOGO Company.

3.) Need a photo? Try BIG STOCK.

4.) AWeber's autoresponder makes keeping in touch easy, simple and classy.



1.) Build a Web Business at Solo Build It!
Solo Build It! is the company behind this web site and hundreds of successful business sites. I recommend them because they are the lowest entry cost (under $300) with the highest potential returns of $1-5,000 per month. Detailed facts and insights are at Make Easy Money.
Been looking for a way to make money online? Do you have a passion for a home office, want a startup business, or are you new to Internet Marketing?


Use the tools and training videos at SBI! as a model to understand the marketplace and how to build a successful business - Not just another website.
Start here for insights into how your hobbies and life skills can generate a solid income on the Web.
If you already know what you want to do, then begin here - and listen to this quick message, then take the 30 minute "tour of the program." It's a very thorough introduction to Solo Build It! and how to succeed on-line. Find what motivates you.
You can also search through the current web sites at Solo Build It! and see how others are doing it. Look at a collection of successful, profitable websites - Do you see how they work? what appeals to you?
If you want to try it out - jump in. You have a 30 day guarantee. What you learn from SBI! will help you wherever you end up.
If you don't have time to do it yourself and want to get started, you have the option of SBI's professional team building the site for you.
Live Your Dream.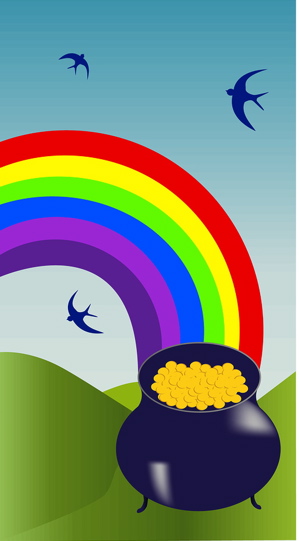 Healthy, Wealthy & Wise are choices you can make today.
Most Web Design Businesses charge from $2-$10,000 (or more) for a "turn-key" site - and few have a track record as proof that they created hundreds of successful businesses with high rankings in Google.
The basic cost at SBI! is only $1,599 for a turn-key site, and $29.99 a month - a fraction of the average cost of building and maintaining a web site that works and brings in the traffic. I don't know of another company with the proven track record of SBI!
Get started today and be up and running quickly.
There's not a better deal in town to begin with a business that builds traffic - and that means income. Check out the details, how it works and what to expect at SiteSell Services. Speak to a representative or e-me if you have questions.


"Determine that a thing can
and shall be done,
and then we shall find the way."

Abraham Lincoln
Business RESOURCES to Save You Time and Money.
Although the affiliate commissions are small – they do add up - and do help to support my site. If you've enjoyed your stay here – please use the links below to check them out and take the test drive - then my site will get the credit.
2.) Need a logo? Business Cards? Stationary? Try the LOGO Company.
Everyone in business needs a logo and a design company you can count on. Here's one of the best at a great price. Check out their package for a design, stationary and business cards.
The Logo Company is a major player in the online market for logo design and corporate identity branding. The Logo Company has provided unique logo design to literally thousands of clients in this short space of time.
Why is it such a good deal? The Logo Company runs their world-class logo design service as a loss leader and that means the price is very low compared to the true market value for this service. Our standard price for a Logo Design Just $149
The true market price starts at around $300 upwards you can see why their logo design service sells so well. They run this service at a loss because they want the maximum amount of client exposure and the opportunity to "up sell" their other design services to clients at a later date.
Change your Life - Live your Dream.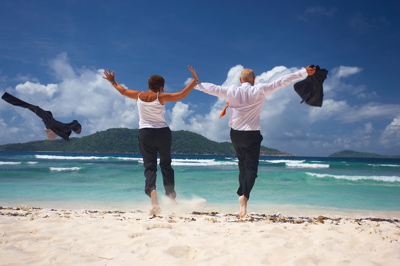 Jump into the world you want to live in - and stay there.
3.) Need a photo? Try BIG STOCK.
Photos Tell The Story - if you need to get a point across - visit Big Stock!
BigStock Photo offers the best deal I found on a huge selection (millions) of photos at very reasonable prices. Photos really help to tell your story: If you need photos - check them out. 
Stock Photos, Search and Download Now!


4.) AWeber makes keeping in touch easy, simple and classy.
Is your current Web Site just sitting there looking pretty? Change that with Aweber. There's no better way to keep in touch with people that visit your web site and sign up, than an autoresponder. If you have a site and want to follow up with an e-zine or a special offer - Aweber has one of the best rates of delivering e-mail to subscribers.
They have templates and tools that are professional and it's all "fill in the blanks" and easy. Take a test drive and see for yourself.


Internet Shopping Tips: Quality doesn't really cost more: It's priceless.
Seek referrals from friends and family - if you are reviewing testimonials online - do they sound "real" and do you feel "real people" gave their unbiased opinion?
Avoid the pain of not getting what you want or paid for-skip products or services without a satisfaction guarantee - at least 30 days - and for some products, you may need 60 or 90 days to test them.
Check on shipping costs too when considering price.
Is the "discount" off the real going price - or hype and then marked down?
Always buy from an established company - with a money back guarantee. Try it risk free and test drive services to find what you like. Save your internet receipt - and charge to a credit card.
American Express and Chase have plans that offer a one-year extended warranty. Check with your card provider and use that card when purchasing and get extra warranty coverage (without buying an extended warranty) for a year.