3 Steps Promise
New Year Abundance
3 Steps Promise New Year Abundance
by Cheryl Janecky
Take 3 simple steps and plant the seeds of prosperity and harmony for your new year ahead. Now is the time to clear out the old and make room for the new. Sometimes the hardest things to hear (and do) are so simple and easy you can't believe they work. Give Good Fortune a try – you'll love the results.
The Winter Solstice months of December and January are the longest nights and the shortest days of the year. It is a time that nature draws within herself. Leaves fall, some animals hibernate, as do many trees in cold climates (and the sap runs again in the spring.)
It is a time of you naturally turning inward to inner peace and stillness – and also a time of festivities, parties and gatherings of friends and families. Find your balance between the two and spend quiet time now.
"Nothing happens unless first a dream."

Carl Sagan

Dust off your imagination, and play with your own potential for the coming year. What is your Dream of the best life can be? Discover your own unique creative path to wealth and health.
Can you Imagine your past year – and life up to now – as a big garden? Try it. Pretend that all your habits, activities, work, play, hobbies, and relationships are flowers and vegetables growing in your life's "garden." Winter is the best time to clear some space for new growth in the Spring.
This time of year is quiet, and much now lies dormant. You can easily see the weeds of fear, judgment and blame that kept some plants (desires) from blossoming and bearing fruit last year. Some places the weeds overtook your best intentions, and your harvest was not what you'd hoped.
Imagine you can clear out the old "weed" habits of fear, anxiety and blame…set them aside, dried and withered, and burn them. Watch them go up in smoke. Now the ashes will make the soil richer – so dig everything up, turn the soil, see the rich earth fertile and ready to bring forth new life in the spring. The seeds of your future need a fresh place to grow, then bear fruit and a bountiful harvest in the coming year.
"We are what we repeatedly do.
Excellence, then, is not an act, but a habit."

Aristotle
Take three steps and assure you have created the space for your New Year. To have something new - you must create the space for it - and do something new about achieving it. Use your power to Vision and Imagine as a good starting place.
Imagine the Winds of Change clearing away the old and opening up a way to bring in the new.
"How much pain they have cost us,
the evils which have never happened."

Thomas Jefferson
Step one: Cleanse.
Clean away and let go of all that is no longer of use, remove all that is interfering with you flowing easily in life. Make room - a fresh clean space to invite in all you Desire. Open up and release all that is outside your Vision.
Cleanse away old models and unconscious habits that conflict with your vision. All fears of loss, of not being good enough – fears of illness or poverty or aging.


Clean out fears (from ancestors and childhood) – of authority, of others, of evil (stopping or interfering with you) and of not being safe on your own or of working with others.


Fear of change, fear of failure or of a set-back, fear of taking risks, fear of humiliation or that someone will disapprove of your Dreams.


Fear you can't find your right place and your own inner-Vision. Fear you can't do it, can't make it on your own, that no one will help. Fear of not knowing the outcome, nothing is certain, most fail, what do you fear?


Clear away the old habit patterns that keep you ignorant of Inspiration and Opportunities. Old habits guarantee you will fail: Following others and authority, sticking to old ideas and models…compulsive responses to social triggers and remaining consistent to the past.
"Courage is the power to let go of the familiar."

Raymond Lindquist
Step two: Renew.
What needs to be renewed, refreshed, remembered, and revitalized?
Renew your sense of yourself: Choose to move into the fresh, light feeling of love and appreciation for all life. Make a list of 20 talents and 10 things that make you happy. Recall your inner-Vision. Follow what feels good, a natural path from your heart to your Dream.


Renew your commitment to stop automatic responses and live Mindfully. Feel the weight of ignorance, of old models, falling away and with it the fear, anxiety and inertia that blocks the path to the life you want.


Align with your Dream of the good life - and feel the fun and Joy of living it NOW. Remember to feel appreciation – that "vibration and feeling" is out of the range of fear.


Seek out your Dream in your daily life and to enjoy the qualities of fun and playfulness you want to live, even in small ways.


Open to your New Year ahead.

Open your body – to healing quickly, being vital and flexible.
Open your mind to the knowing within and speak of love and joy.
Open your heart to the love all around – share it and feel happiness.
Open to Mindful Intentional living NOW- present, aware, secure.
Open to be at-ONE with Source – the creative Life Force within you.
In the past it may not have been possible to have it all – but now it is. Anything you Desire and Focus on is available to you: Your potential is unlimited. Renew this expansive, happy feeling and live it. Look for it and you'll find it.


Love your Dream unconditionally. Renew your commitment to live your passion. Accept and approve of doing what pleases you most. Be free to create and explore the best life has to offer. Well-being is your birthright. Claim your rightful place as a Creator in life.
"The way you treat yourself sets the standard for others."

Sonya Friedman
Step three: Purity.
Find the core essence of you – the place you're perfect. Your pure essence is you loving your Vision of your future.
Feel the purity of the Life Force flowing into creation. Enjoy it and flow with it – it's leading to everything you want.


Once the old habits fall away – you are free to explore more of whom you are and what you Desire. Feel the freshness, the lightness, and the purity of your intention to find and live loving, happy, easy, playful experiences - that Attracts more of your Vision.


Find your pure inner Vision. Take it with you to your holiday parties and gatherings. See the world from within the life you love. Everyone will enjoy you – and you will not be bothered by anything – those that are not in harmony will not be attracted to you.
"If we all did the things we are capable of doing,
we would literally astound ourselves."

Thomas Edison
Cleanse, Renew and find Purity: three steps to guarantee a successful future.
Do you feel a difference now - from when you started imagining? Your feelings open up possibilities. It really is that simple. It does take repetition and quiet time so you can hear your own Inspiration.
Spend time alone- get to know your self. Choose to be in Beauty and Nature – that refreshes and enlivens you. Stop all self-talk, be still and allow Inspiration to emerge – it is the easy way to make changes, and quiet time opens the door to your inner guidance. You'll find you really like the YOU in your Dream. Why not live that now?
Once you have your garden free of fear and ready – imagine planting the seeds of health and wealth…and spend some time dwelling on how good life will be this coming spring and summer as what you Desire grows tall, blossoms, bears fruit and you harvest just what you want. How often repeat it? How much do you want what you want?
Your Good Fortune: "Sow the seeds of your future with every thought, word and deed. A bountiful harvest will soon be yours."

Cheryl Janecky is the expert on attracting Good Fortune and quick easy steps to Living the Dream stress free. Get the facts and free "21 Insights, tips and strategies" at http://www.quick-good-fortune.com/Stress-Relief-Today.html.
Start today, find your passion, take action and live your Dream. Todays challenges require a new level of thinking. From the new sciences and ancient wisdom, get the free facts on how to live without fear or stress at Quick Good Fortune™ -- Overcome Fear Copyright 1974-2009 © The Good Fortune Company LLC - All Rights reserved.

Can you spare two minutes? If you haven't yet, why not enroll in the free mini-home study program. "21 Days of Insights" open up your creative potential and reveal limiting habits - then the path to Good Fortune becomes clear and easy.
It takes an extra minute to avoid spam - here's how....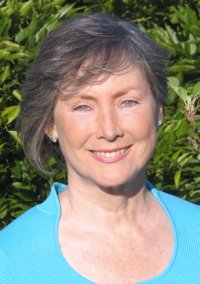 When if not now? Begin today
you'll be glad you did!
- please check your e-mail and
confirm with a click
it's really you.
Your information is secure, I don't share addresses.
After you
confirm - then
your first Insight arrives today.
Then another Insight follows every 5 days.
You'll also get a weekly
"Good Fortune Tip"
on Thursday - articles to inspire, delight and keep you on track and creating your Dream. You may cancel at any time.
Return to the Home page: Live the Dream, Healthy, Wealthy & Wise or use the navigation bar above on the left.
Return to the Articles resource page and more articles on Living WithIN Good Fortune.